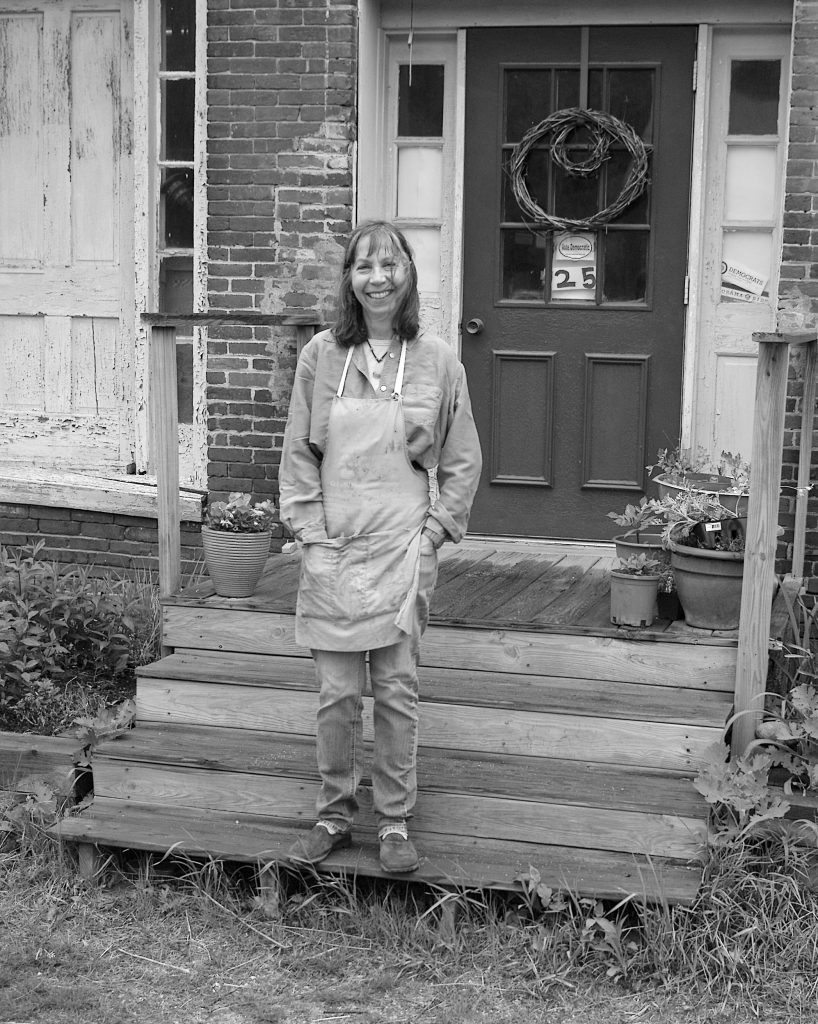 Julia Ferrari and Dan Carr co-founded Golgonooza Letter Foundry and Press together in 1982. Julia currently runs the press by herself after Dan's untimely death in 2012 to cancer. She carries the vision of the press forward, enlivening the world of the book arts with her expansive ideas.
Julia has been making handmade books for over 30 years in the Monadnock region. Currently, she focuses on utilizing both the arts of metal letterpress printing and hand binding books.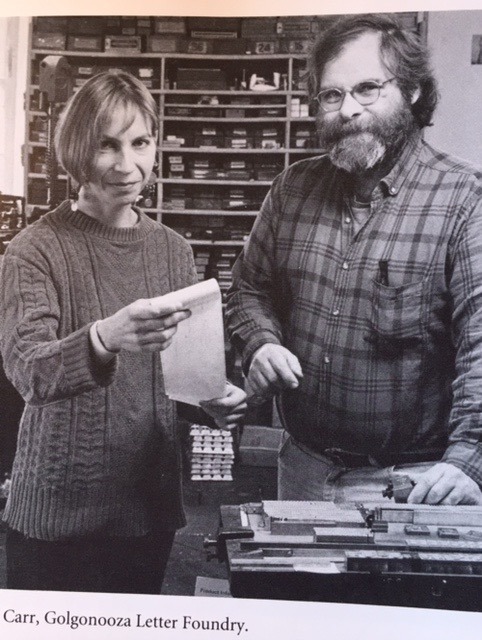 Julia composes unique mono-prints on an etching press and then sews them into hand-printed books. As a result, each book contains a unique set of prints reflecting the central theme serving as Julia's inspiration.
Passing her craft on to the next generation of artists is very important to Julia. Throughout their time together, she and Dan regularly shared their skills and vision with students. Since Dan's death, Julia continues taking on new students and maintains the forward motion of the press.
Julia currently teaches workshops that blend typography with music in an improvisational process. Improvisation is used at Golgonooza as practice for avoiding stagnancy in student's creativity because it encourages them to reach beyond their preconceived limits.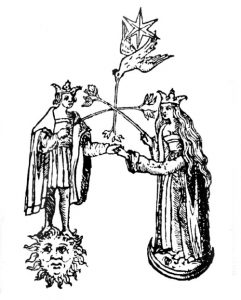 To learn more about current workshops, please visit our Classes page here.
Read more Golgonooza's history here